Press Release
SPELL MOVIES LAUNCHES AI-POWERED MULTICULTURAL STREAMING SERVICE
Spell Movies launches AI-powered multicultural streaming service in North America and 170 other territories featuring movies and shows from around the world in viewers preferred languages. Currently each title has 28 languages to choose from.
All users who register on Spell get Free Membership that features selected curated content free to stream. Free Membership does not expire.
Viewer's can unlock all movies and shows by upgrading to Weekly Membership at only $0.99 per week.
Each content title is available in Afrikaans, Arabic, Bengali, Chinese, English, Finnish, French, German, Gujarati, Hebrew, Hindi, Indonesian, Italian, Japanese, Korean, Malayalam, Marathi, Norwegian, Persian, Portuguese, Punjabi, Russian, Sinhala, Spanish, Swedish, Tagalog, Tamil, Telugu, Thai, Turkish, Urdu and Vietnamese.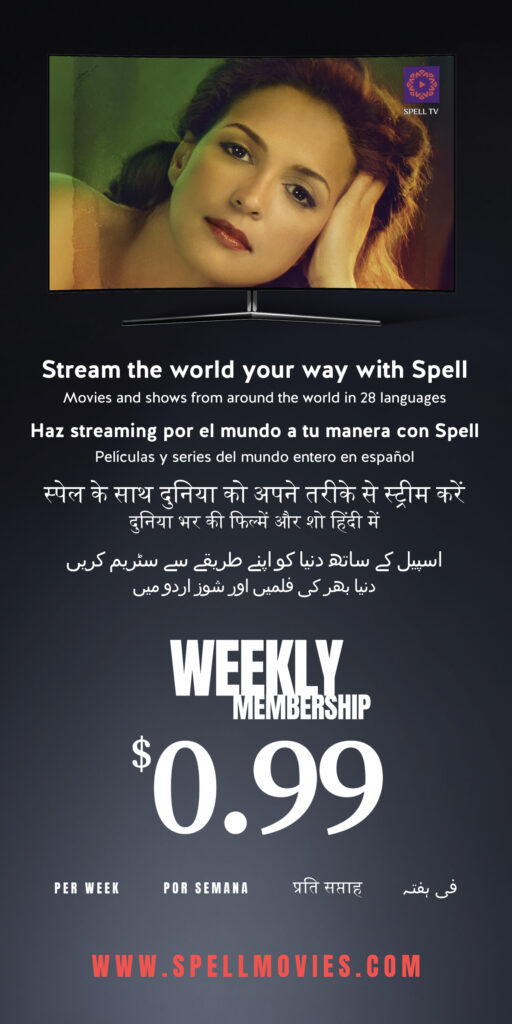 Share post: